Gantry Crane (Lifting Girder)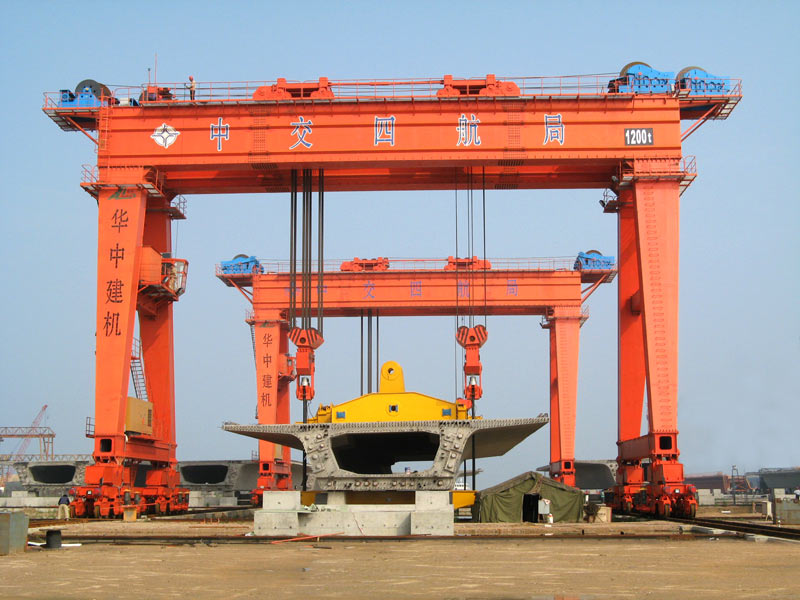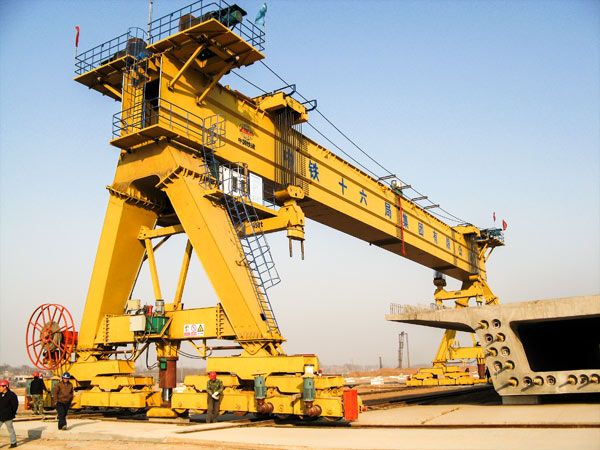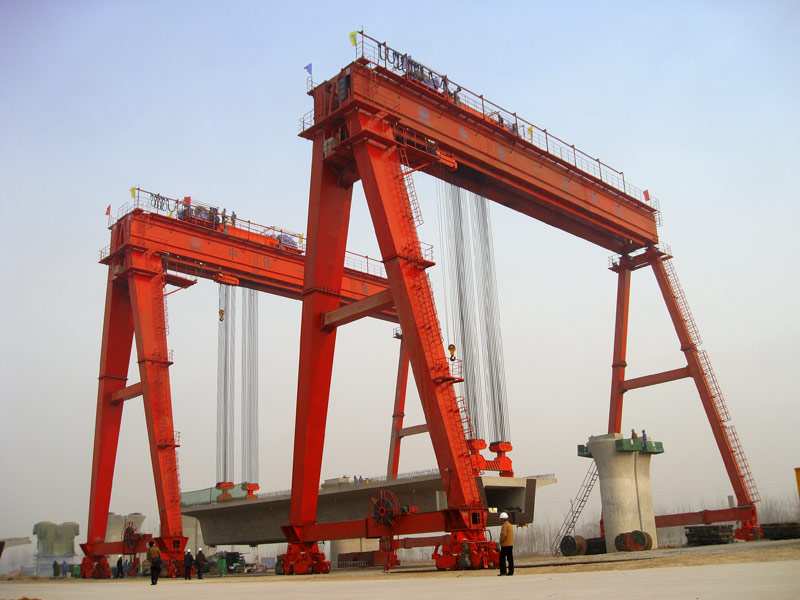 14. The maintenance time and item of Gantry Crane (lifting girder)
● After construction are finished everyday, the workers must check the following content: if the level of main longitudinal girder meets the requirements or not; the connection of bolts and pins are firm or not; the electrical wires are broken and extruded; hydraulic system is regular or not; the track joints are plain and smooth or not; the connection of position limiter of crane and trolley are firm or not; the rail clamping device is in the working position or not; bed timber is plain and stable and the size of gauge is right or not etc.
● The welding lines are checked every month :upper and down chords of main girder , web plate, vertical welding lines of legs and the welding lines of connecting frame etc. The operators should stop working when the welding lines are broken or fatigue crack. When the users find the crack by eyes, but they can't make sure the dangerous degree, so they should use the welding inspection instrument to test and then adopt reasonable steps to deal with.
● About the painting of structure which should be painted again every two years. The users should clean the primary surface by steel brush and pay attention to the welding lines before the structure are painted.
● The lifting mechanism, traveling mechanism of crane and trolley, reducer of motor and steel rope of winch are lubricated and maintained according the rules of specification.
15. The disassembly and site-transferring steps of Gantry Crane (lifting girder)
The machine is disassembled according to the following steps after the erection construction is finished.
● cylinder jacks up to make the whole machine go up 250—300mm。
● 2.0m sleepers are paved to nearby middle and rear legs respectively.
● take back the cylinder of legs and the put on the transporter.
● two lifting trolley are lifted and then put on the transporter by the special gantry.
● disassembling front, middle and rear legs and front and rear connecting frame.
● disassembling the coupling pin from back to front , each beam is carried in order and then the disassembly is finished.
● when disassembling and carrying the parts, brutal work and violent collision are prohibited, special hook and lifting tools are used for lifting. Connecting bolts and pins are put in order after they disassembled to avoid disordering and losing; the disassembly and assembly of connecting plates must be in order, and they must be marked clearly before they disassembled and assembled.
16. type test report of Gantry Crane (lifting girder)
Gantry Crane (lifting girder) has been tested by China legal quality test department, and it is qualified.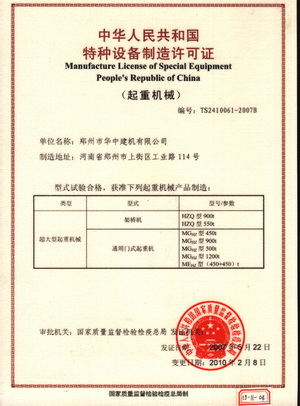 click to download Product Quality Test Report of Gantry Crane (lifting girder)