Bridge Girder Erection Machine for High Speed Railway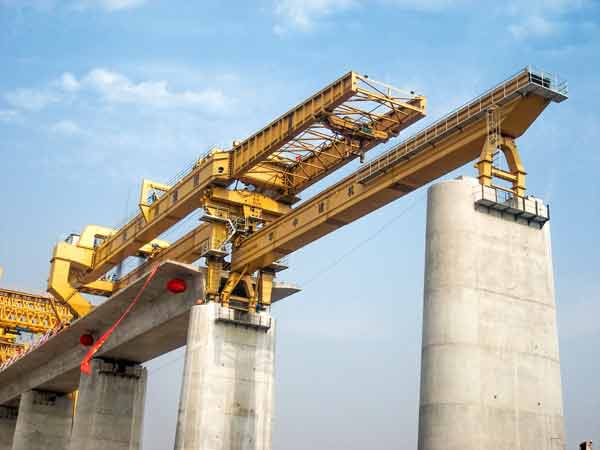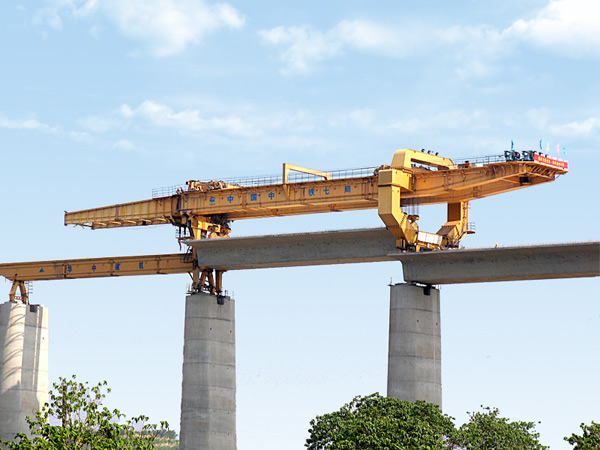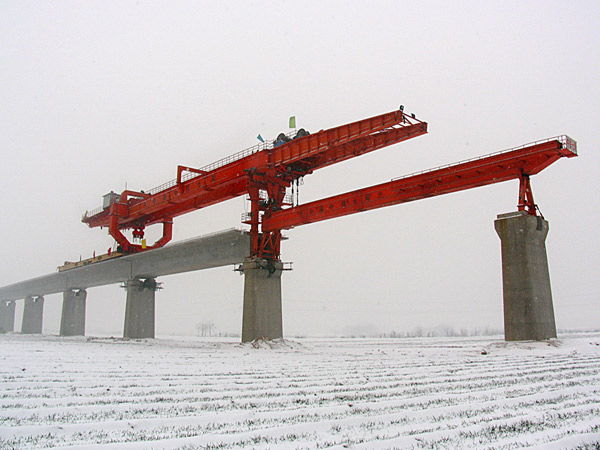 1. Application range of Bridge Girder Erection Machine for High Speed Railway
The bridge girder launcher is designed for highway and railway. According to the situation of present railway with less sub grade, more bridges and tunnels which connected too closely, our company design and manufacture the new box-girder bridge girder launcher with double girder. It is mainly used for hoisting (lifting) of concrete girder in bridge construction (bridge building) of general railway and highway.
2. Main features and advantages of Bridge Girder Erection Machine for High Speed Railway
● The machine is a special hoist equipment used for lifting the concrete girder on the high-speed railway construction. It can lift 900t precast concrete girder.
● It is very convenient to accomplish the span-shifting from 32m to 24m when move the legs.
3. Main technical parameters of Bridge Girder Erection Machine for High Speed Railway
| Product Model | HZQ900 | HZQ550 |
| --- | --- | --- |
| Lifting Capacity (t) | 900 | 550 |
| Max girder dimension(m) | 32.6×13.4×3 | 32.6×8.4×3 |
| Moving Speed (m/min) | 0-3 | 0-3 |
| Trolley Moving Speed (m/min) | 0-3 | 0-3 |
| Trolley lifting Speed (m/min) | 0-0.5 | 0-0.5 |
| Trolley max lifting height(m) | 7 | 6.6 |
| Girder transverse Trimming distance(mm) | ±200 | ±200 |
| Girder Trimming speed(m/min) | 0-1 | 0-1 |
| Tackle lifting weight(t) | 80 | 45 |
| Min curve bridge radius(m) | 2500 | 2500 |
| Power Required (kw) | 300 | 220 |
| Out Dimensions (m) | 73.9×13.5×17.8 | 75.8×11.58×11.8 |
| Total Weight (t) | 584 | 442 |
To: Aaron Hou & zzhz114@gmail.com