Bridge Launching Crane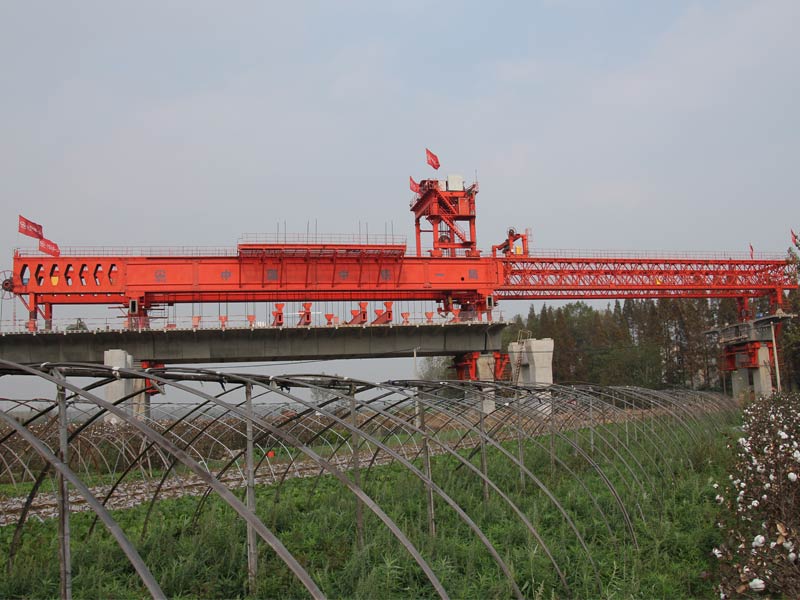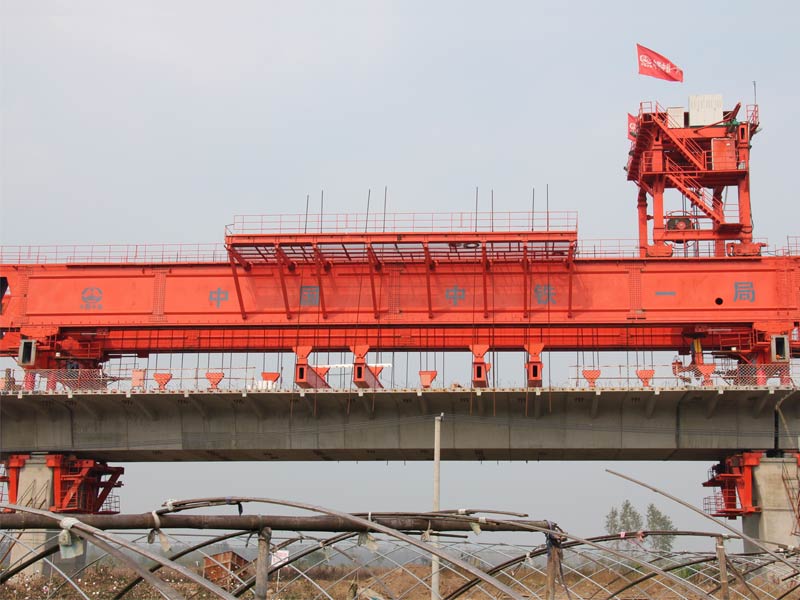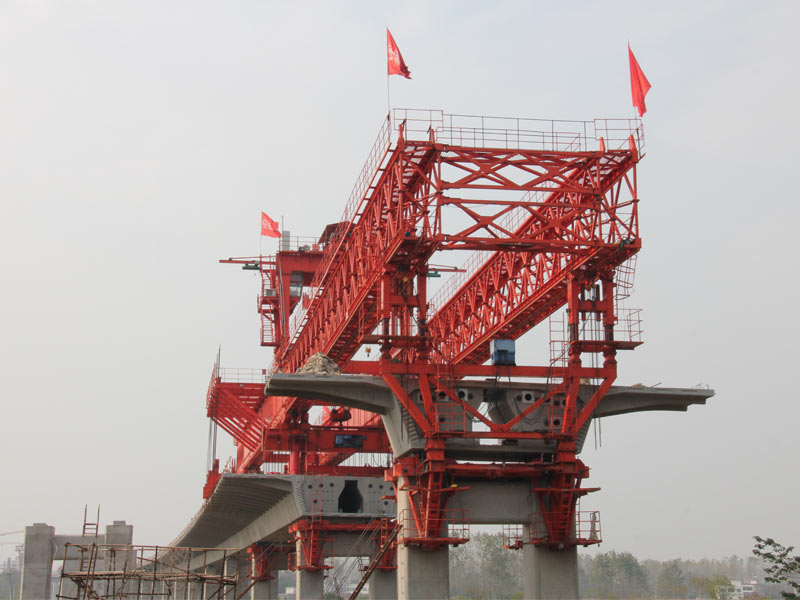 1. Application range of Bridge Launching Crane
Bridge Launching Crane is used to erect the prestressed concrete girder with span 50m and 51m. The assembly of girder adopts stub matching precast which assembled on site, the girder is put on the piers simply and then combined span by span firmly. The maximum weight of prestressed segment shouldn't exceed 130/140t. The construction method of Bridge Launching Crane is the segmental hanging and then construction tensioning after the steel strands are threaded.
2. Main features and advantages of Bridge Launching Crane
● It adopts two-span type;the bearing part of main frame uses box girder structure with good twist resistance; the front and rear guiding girder adopt truss girder structure with light weight.
● it is equipped with 10t crane which lift some small parts on the bridge in order to construction conveniently.
● The layout of whole machine is parallel, so it can travel reversely. The front and rear legs adopt the same structure which can make the leaping backward come true, in order to improve the efficiency.
3. Main technical parameters of Bridge Launching Crane
| Product Model | HZP1600 |
| --- | --- |
| Max. hanging weight(t) | 1600 |
| span(m) | 50、51 |
| Lifting height of trolley(m) | 56 |
| Rated lifting capacity(t) | 140 |
| Max. working slope | 2% |
| Max. working transverse slope | 2% |
| Min. curved radius(m) | 5500 |
| Traveling speed(m/min) | 1 |
| Speed of erection of girder(day/span) | 10 |
| The whole machine power(kw) | 180 |
| The total weight(k) | 750 |
To: Aaron Hou & zzhz114@gmail.com