Bridge Girder Launcher for Highway and Railway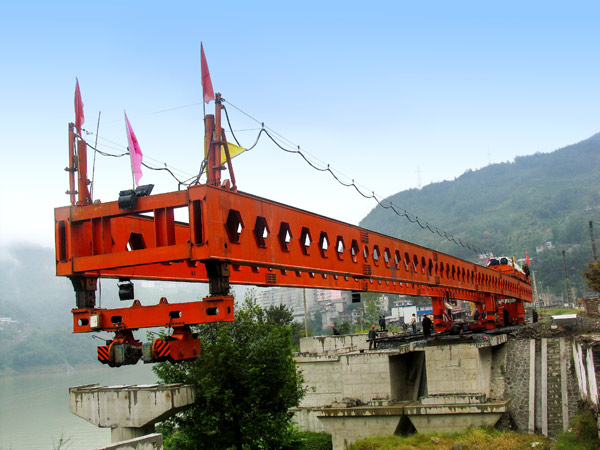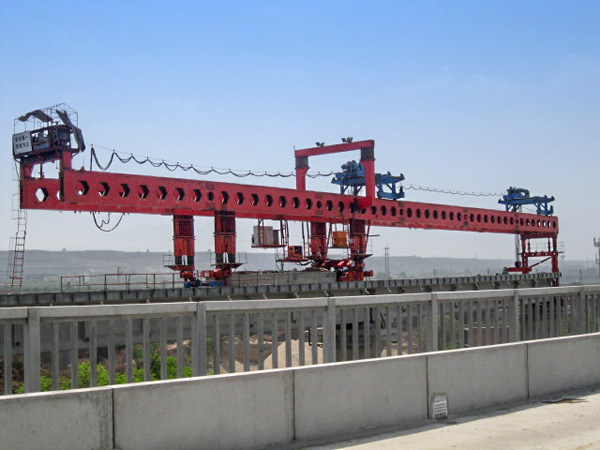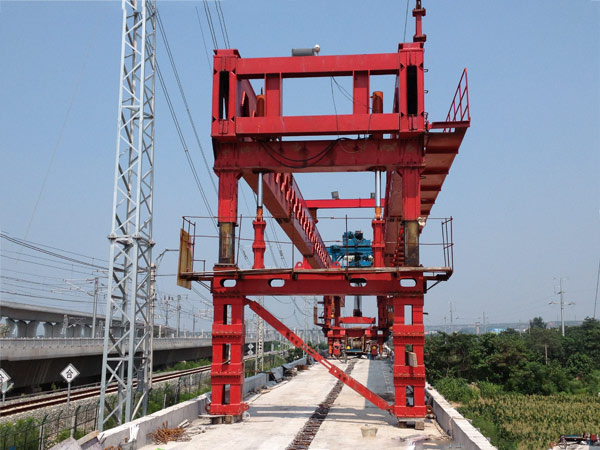 1. Application range of Bridge Girder Launcher for Highway and Railway
The bridge girder launcher is designed for highway and railway. According to the situation of present railway with less sub grade, more bridges and tunnels which connected too closely, our company design and manufacture the new box-girder bridge girder launcher with double girder. It is mainly used for hoisting (lifting) of concrete girder in bridge construction (bridge building) of general railway and highway.
2. Main features and advantages of Bridge Girder Launcher for Highway and Railway
● Low height, narrow width, light weight and compact structure. The whole set can pass through the tunnel; what's more, it can feed girder and erect girder (lift girder) in tunnel.
● The length of the maximal part is no more than 10m which can meet the vehicle transportation rules.
● It equipped with auxiliary trolley and special gantry (gantry frame) which has complete function, it not only can erect girder (lift girder) bidirectional, but also can pave rails. It can erect (lift) the girders of highway after it refitted partly and replaced part components.
● It can move a long distance on the rail with self- power
● Its assembly, disassembly and maintenance are very convenient. It only needs to disassemble partially when transfer site by train, the special gantry can fold and pack by itself without a hoisting machine (crane).
3. Main technical parameters of Bridge Girder Launcher for Highway and Railway
| Product Model | HZQ32/165T |
| --- | --- |
| Span(m) | 32 |
| Lifting Capacity(t) | 165 |
| Cart Moving Speed(m/min) | 4-8 |
| Trolley Moving Speed(m/min) | 2.75 |
| Trolley Lifting Speed(m/min) | 0.5 |
| Central Distance Between Two Girder(m) | 3.4 |
| Machine Gauge(m) | 1.435 |
| End Cantilever Deflection(mm) | 630 |
| Middle Girder Deflection(mm) | 38 |
| Max Wind Force(grade) | ≤6 |
| Curvature Radius(m) | ≥700 |
| Longitudinal Gradient | ≤±2% |
| Transverse Gradient | ≤±2% |
| Self-weight(t) | 160 |
| Power(kw) | 150 |
To: Aaron Hou & zzhz114@gmail.com