LTD Tyred Gantry Crane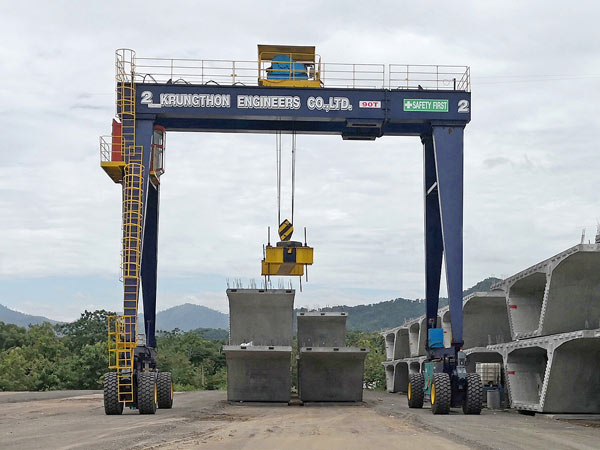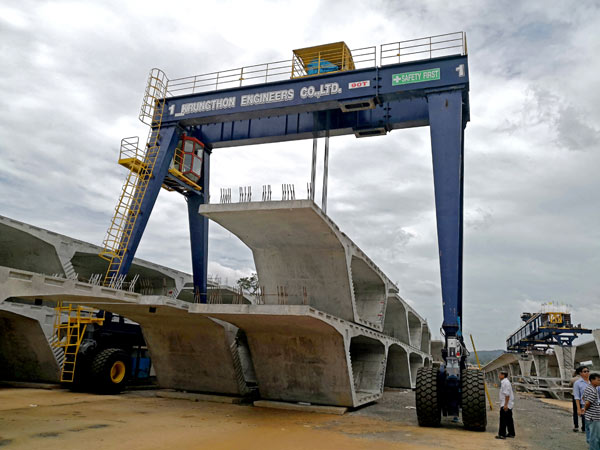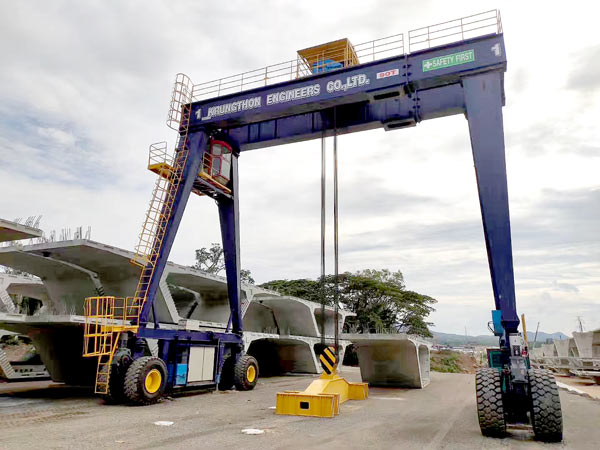 1. Application range of LTD Tyred Gantry Crane
The RTG is suitable for lifting in the precast yard and short-distance transportation (longitudinal and horizontal). It can load concrete beams onto the carriers in the loading area of the precast yard. Take and move the beam on any pedestal which is flexible and high efficiency. No need for auxiliary machinery and excessive labor which solves the problem that the prefabricated beams are inconvenient to be lifted and transported, that is, reducing the labor intensity of workers and improving the construction quality and efficiency, meanwhile shortening the construction period, and saving the construction costs.
2. Main features and advantages of LTD Tyred Gantry Crane
1. Adopt the low-alloy structural steel with light weight and high strength.
2. Adopt the tire traveling mechanism, no need to lay track and excellent mobility performance.
3. The tires can be turned 90 degrees and work anywhere in the field.
4. Adopt the electric control mode to reduce environmental pollution.
3. Main technical parameters of LTD Tyred Gantry Crane
| Product Model | LTD65 | LTD90 |
| --- | --- | --- |
| Lifting Capacity | 65t | 90t |
| Span | 5.5 | 12 |
| Lifting Speed | 1m/min | 1m/min |
| Crane Traveling Speed | 0~15m/min(Full Load)0~30m/min(No Load) | 0~15m/min(Full Load)0~30m/min(No Load) |
| Trolley Traveling Speed | 0~10m/min | 0~10m/min |
| Total Power | About 85kW | About 85kW |
| Generator Power | 75KW | 100KW |
To: Aaron Hou & zzhz114@gmail.com