Gantry Crane (Lifting Girder)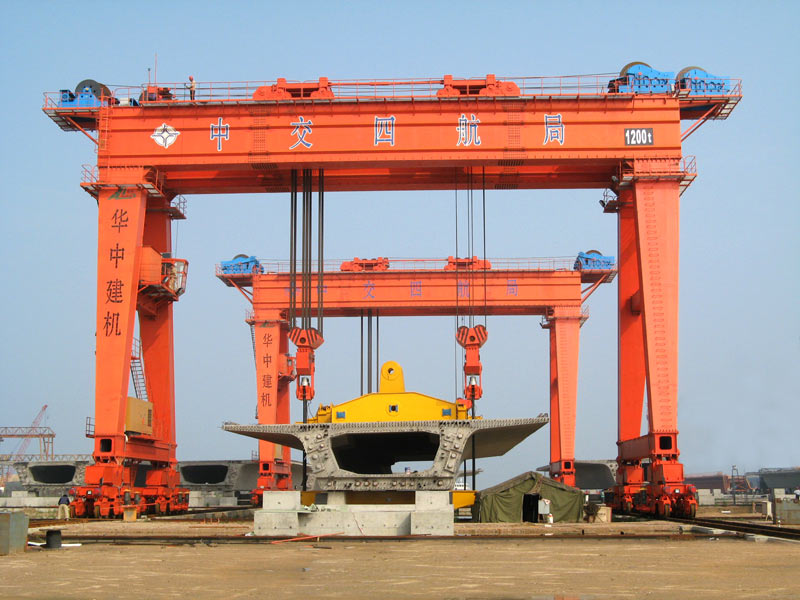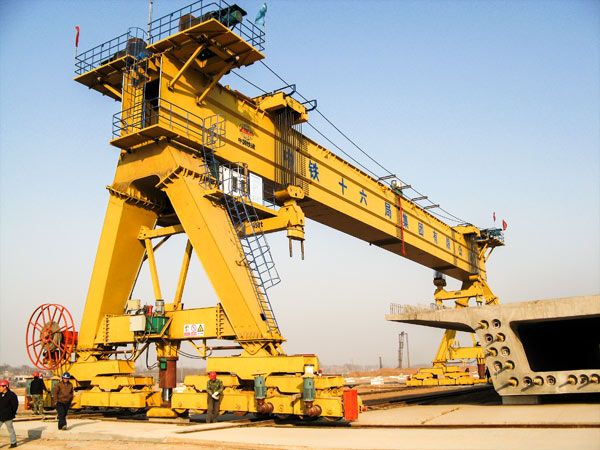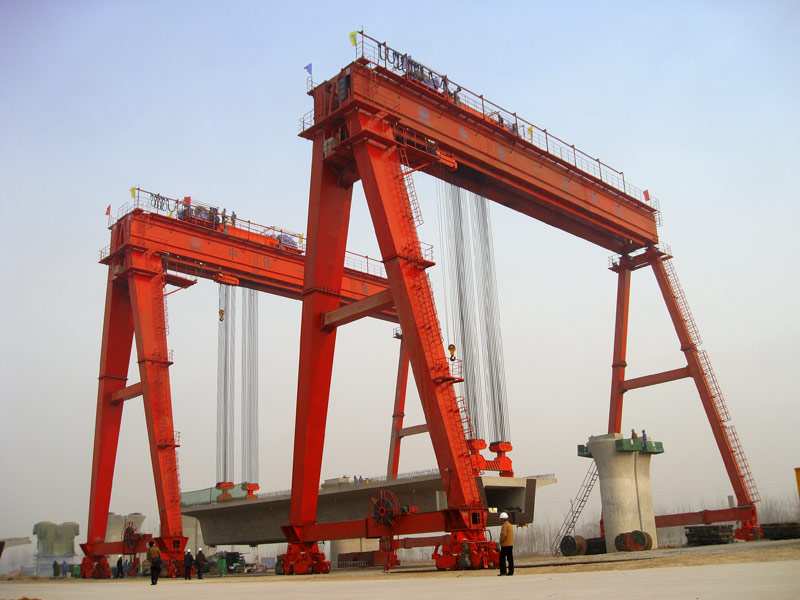 4. The design basis of Gantry Crane (lifting girder)
The latest norm and standard in the field of crane and machinery, several points are following:
● << Design Rules for Cranes>> (GB/T 3811)
● << Gantry Crane for General Purpose>> (GB/T14406)
● << Steel Designing Specifications>> (GB 50017)
● << Code for Construction and Acceptance of Steel Structure>>(GB 50205)
● << Steel Rope for Important Purpose>> (GB 8918)
● << Regulations of Electrical Equipment Installation and Construction Acceptance>> (GB50256)
● << General Technical Conditions for Hydraulic System>> (GB 3766)
● << Technical Specification for Safety of Railway Construction>> (TB10401.1)
● << Mechanism Properties of Fastening Bolts, Screws and Studs>> (GB3098.1)
5. The video of Gantry Crane (lifting girder)
6. Main design requirements of Gantry Crane (lifting girder)
Safety factor
● Steel rope safety factor n≥6
● Boom pulled stress safety factor n≥6
● Structural strength calculation safety factor n≥1.5
● Transmission parts safety factor n≥1.5
● Safety factor against overturning n≥1.5
● The insulation grade of the electrical devices and wires must be totally agreed with the requirements of construction department. The protection grade: motor IP54, other electrical device for at least IP65.
● Crane utilized grade U2
● Crane utilized state Q3
● Crane working level A3
● Crane mechanism working level M4
● According to the design technology, we arrange the relevant manufacturing method, then analyze and calculate the rigid, stiffness and stability. After carrying out the finite element analysis, the results need to be provided to the authority department to verification.
7. Main mechanical manufacturing technology of Gantry Crane (lifting girder)
● Firstly the workmanship department evaluates the drawing.
● Draw up the operation instruction then make the judgment.
● According to the drawing, workmanship technology, manufacturing skill and assembly ability to further perfect the dimensions of the machine and meet kinds of requirements. Also do the detection for the mechanical parts.
● Prepare the clamping apparatus according to the drawing.
● Strictly control the quality in the process of production. 5.6,According to kinds of standards, strengthen the management and control in every part and production process.