Concrete Spraying System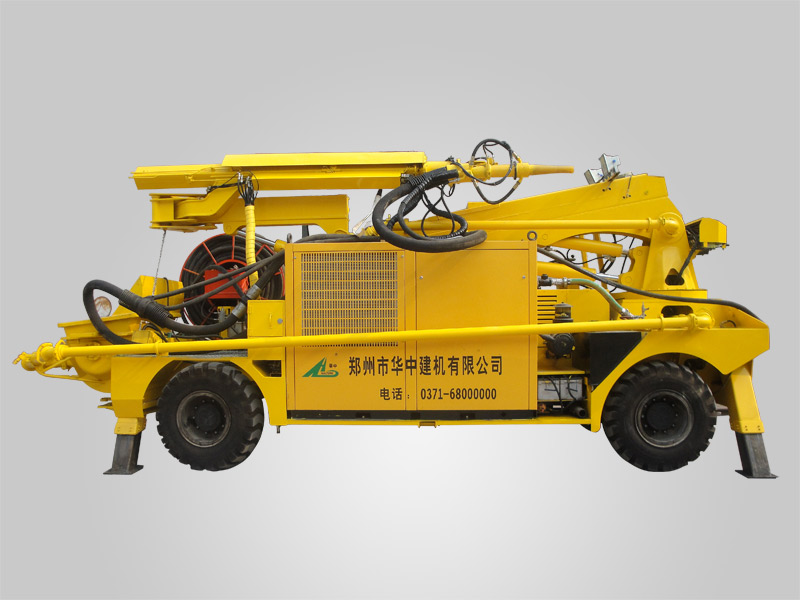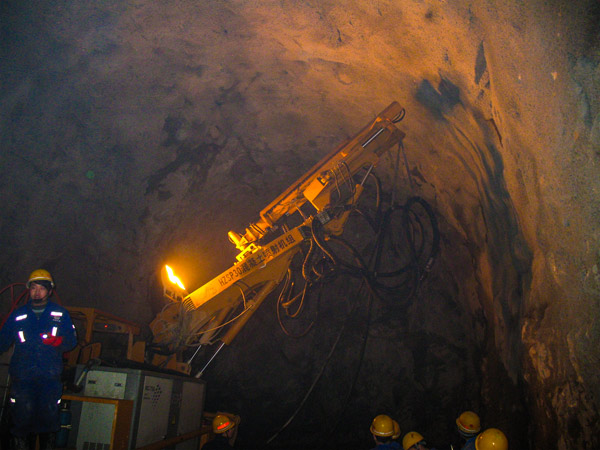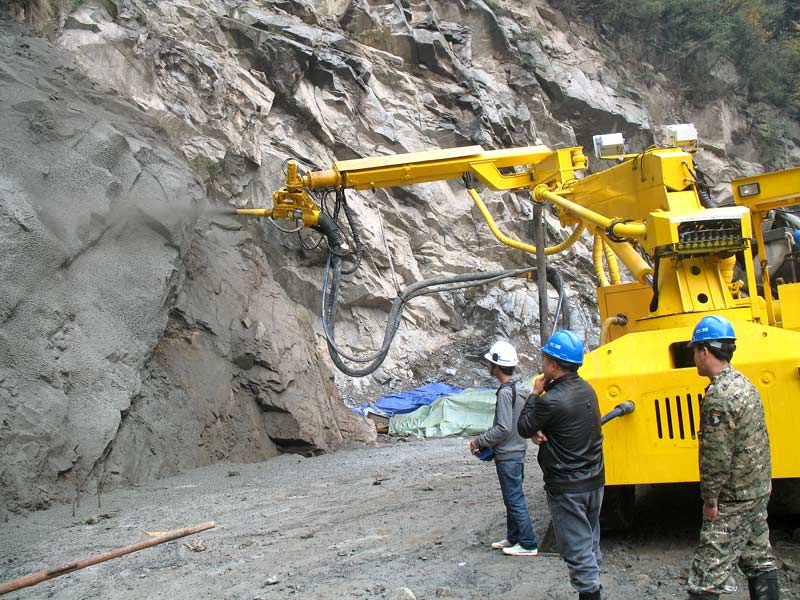 1. Application range of Concrete Spraying System
The concrete spraying system is widely used in the underground projects, geotechnical engineering projects and municipal engineering projects. With the concrete pump and free mechanical arm as the main parts of the machine, it can spray the concrete to from the supporting layer in the tunnel by compressing the air.
2. The main characteristics and advantages of Concrete Spraying System
● The sprayed concrete is high quality, strong intensity and low resilience.
● The dosage of accelerator can be adjusted automatically according to the spraying condition which can guarantee the proper proportion.
● The spraying nozzle can be controlled remotely by the mechanical arm. With the remote operation, the spraying nozzle can operate flexibly, accurately and safely.
● The automatically traveling system and various of diverting models make it strong applicability in the construction sites.
● The whole set of machine equips with the high integrated components and compacted construction procedures which save the construction preparation period effectively.
● By adopting the spraying technology and electricity driven the machine improves the construction environment to the large extent.
● The hydraulic system introduces the load sensing control variable system which owns the high energy efficiency ratio.
3. Main technical parameters of Concrete Spraying System
| Product Model | HPS30 |
| --- | --- |
| Concrete pump capacity (m3/h) | 30 |
| Setting accelerator delivery capacity (L/h) | 30-700 |
| Setting accelerator tank (L) | 1 x 1000 |
| Air compressor (MPa) | 0.4/1 |
| Maw wind flow (m3/min) | 9-13 |
| Transmission | Hydraulic drive |
| Travelling speed(km/h) | 23.28 |
| Power | 3 x 380v/ 50HZ |
| Power cable length (m) | 50 |
| Electric current (A) | 4 X 300 |
| Cleaning machine pressure (MPa) | 20 |
| Working arm control mode | Wireless remote control |
| Outside dimension (LWH) | 76280 x 2400 x 3300mm travelling |
| Total weight (t) | 18.5-19 |
To: Aaron Hou & zzhz114@gmail.com