Origin of Honeycomb Girder Designed by ZZHZ
Origin of Honeycomb Girder Designed by ZZHZ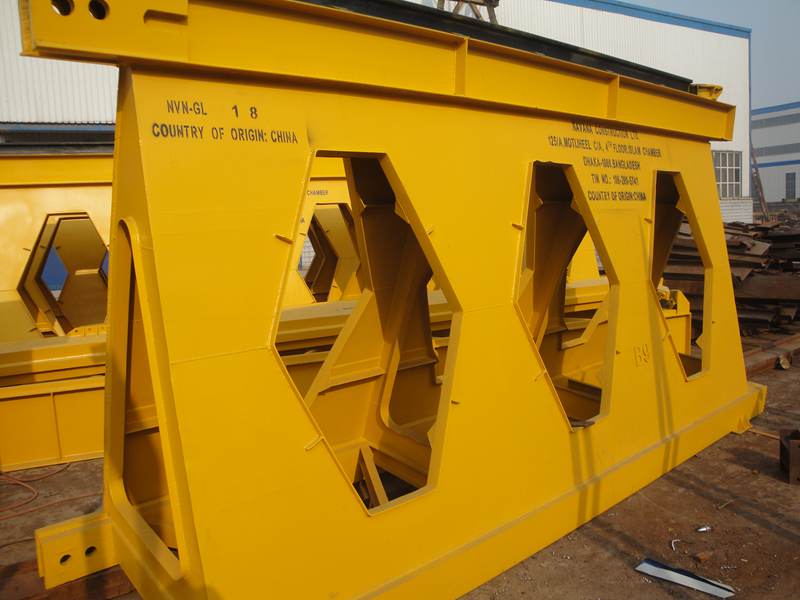 In 1999, as general engineer of Zhengzhou Huazhong Construction Machinery Co., Ltd (ZZHZ), Mr. Huang Cixun began to research and design bridge construction machine for highway. Combined with three traditional structures of bridge launcher, Mr. Huang initially designed honeycomb main girder in hexagon shape.
In 2000, Mr. Huang Cixun submitted the patent for the design of honeycomb girder to Chinese National Patent Office and attained the approval.
ZZHZ honeycomb girder absorb triangle structure of truss girder, instead box iron with steel plate, and combine with clapboard to form stable stress structure. Self-weight of honeycomb girder is less than box girder and more than truss girder. ZZHZ honeycomb girder is in high strength, low deflection and high rigid. Both box girder and Bailey truss use high-strength bolts with long assembly time. However, honeycomb girder adopts special high strength pin roll. Fixed six steel pin rolls between two segments of honeycomb girder, which will save a lot of installation time. Gantry crane and bridge launcher with honeycomb girder are convenient for transition for bridge construction company.
A special design for honeycomb girder should be specially mentioned here. Should honeycomb girder is under heavy wind, part of wind will pass through from holes of main girder, part of wind will move upside along the web, which will decrease the negative influence from wind. Gantry crane and bridge launcher with honeycomb girder are widely used for mountainous area and seaside.
After calculation and practiced by Mr. Huang Cixun, the most suitable loading capacity of honeycomb girder for gantry crane and bridge launcher ranges from 30t to 250t. Honeycomb girder has been widely applied for gantry crane and bridge launcher for bridge construction projects.
ZZHZ Products:
Gantry Crane, Overhead Crane, Bridge Launcher, Concrete Batch Plant, Concrete Spraying System and Backhoe Loader.