ZZHZ will attend 13th BICES with Exhibition No. E2557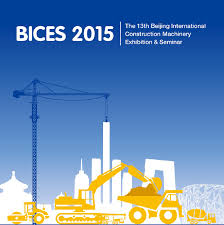 ZZHZ will attend 13th BICES ( Beijing International Construction Machinery Exhibition & Seminar ) from 22nd - 25th September in 2015, which exhibition No. is E2557.
Located at Beijing airport industrial and business park, New Beijing International Exhibition Centre (NBIEC) has well developed road access with city high ways and ring roads net work, which provides easy transportation of exhibits to the venue from all over of China. BNIEC consists of 8 indoor halls that cover total 106,000 square meters with modern show facilities and two pieces of our door spaces for 50,000 square meters.
Dates and Hours:
Sep. 22nd —24th, 2015 (Tuesday - Thursday) 9:00—17:30
Sep. 25th, 2015 (Friday): 9:00—15:00
Venue: New Beijing International Exhibition Center (NBIEC)
Established in 1992, ZZHZ has twenty years' experience in:
Gantry Crane, Overhead Crane, Bridge Girder Launcher, Concrete Batch Plant, Concrete Spraying System and Backhoe Loader
Website: www.zzhz.com Tel: +86-371-68000000