China has been Changed because of High-speed Railway Construction
China has been Changed because of High-speed Railway Construction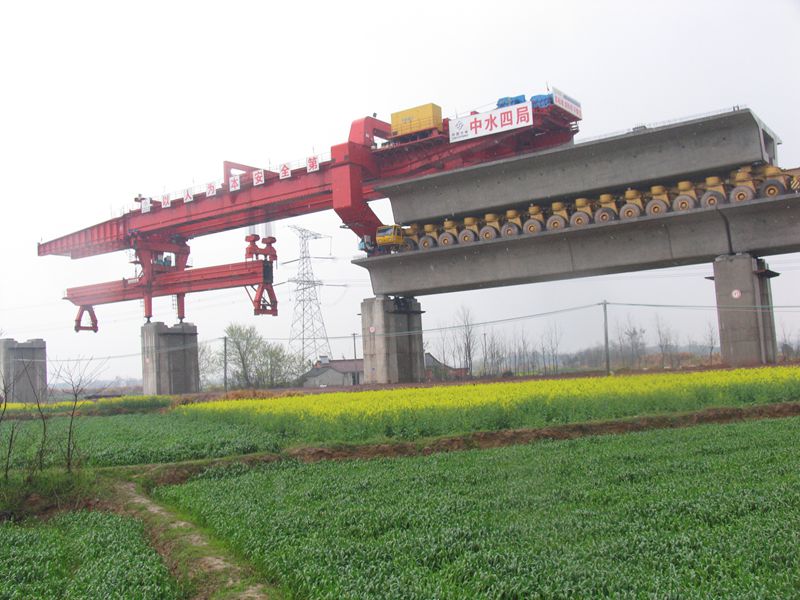 It is well-known that China has the largest high-speed railway network in the world and the highway network is growing up together with the country. Highway construction brings convenience for people's daily life.
"Usually I had to take a night train before", said a passenger. " But now even if it is a longer line there is no need to do like that. I can get to the destination in the afternoon if I depart in the morning". Another passenger agreed with his opinion, he told us :"Now I can take highway start from Wuhan to Guangzhou, then back to Wuhan. However, it would take me 20 hours for only one-trip before highway emerged, it was so terrible."We can see high-speed railway trains are roaring past in Chinese land everywhere. The distance from Beijing to Shanghai is about 1300 km, however, if you choose high-speed rail way, it means that it will take less than 5 hours only. High-speed railway will save you half time, that is to say, the cost time will be shorter than the high-speed railway line from Hamburg to Munich, but the distance between Beijing to Shanghai is twice than the mileage from Hamburg to Munich.
A few years ago, China was still a developing country on the field of bridge construction for railway and highway. When it comes into 21st century, it can be seen that everywhere in China has been built huge and grant railway station. Now high-speed railway has changed our life. "From Shanghai to Kunshan, it will take only ten minutes. That is amazing."said a lady in station. Now people can live and work in two different cities, which is the biggest change highway brings convenience to us.
In 2007, China opened the first high-speed train. Until now, Chinese highway network has been ranked in the top of the world and it will not stop the highway and railway construction. By 2020, China will build 18,000 km of high-speed railway line. It has been predicted that 1km highway will cost 200 million yuan, about 24 million euros.
High-speed railway also enhance our national pride. We are proud of our country. We are proud of Chinese bridge construction technology. Now when we are talking about the topic of high-speed railway train, people will naturally remind of "Made in China".
Please visit our website to learn more about our bridge erection technology. ZZHZ.COM
Email: zzhz114@gmail.com Tel: 86-371-68000000