Application Scope of Overhead Crane
Application Scope of Overhead Crane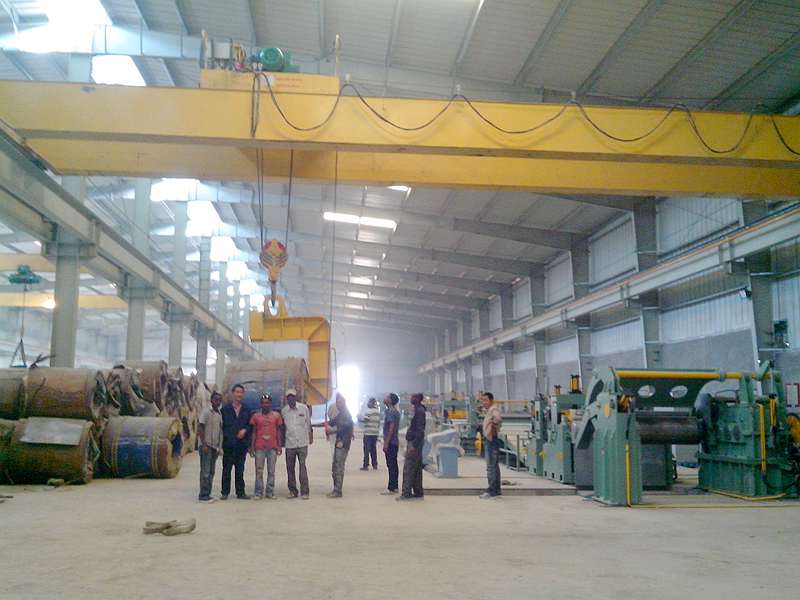 There are a lot of kinds of overhead crane, which are always widely used in different fields. Not only overhead cranes must comply with relative regulations, but also we should follow the rules to operate them. Below is some information about overhead crane:

In order to lift and handle materials, overhead cranes are widely used in different occasions, such as factory, warehouse and stockyard. It is prohibited to be used in condition with combustible, explosive and corrosive medium. Operation cab can be classified into open and closed type, and according to practical situations there are different installation methods to meet different needs.

Overhead cranes are in compact overall dimensions, low net building height and light wheel load. We can always see overhead cranes working for all kinds of fields, including metallurgy, manufacturing, oil, petrifaction, port, railway, civil aviation, power station, papermaking, building material, electron. If there are no special requirements for operation, an overhead crane is enough and perfect. However, if the hoist machine is demanded for wider span, high working speed or heavy duty, double girder overhead crane will be the best choice.

ZZHZ Related Products:
Gantry Crane, Overhead Crane, Bridge Building Crane, Concrete Batching Plant, Concrete Mixer

Email: zzhz114@gmail.com Tel: 86-371-68000000