What are Common Safety Devices for Bridge Girder Launcher?
What are Common Safety Devices for Bridge Girder Launcher?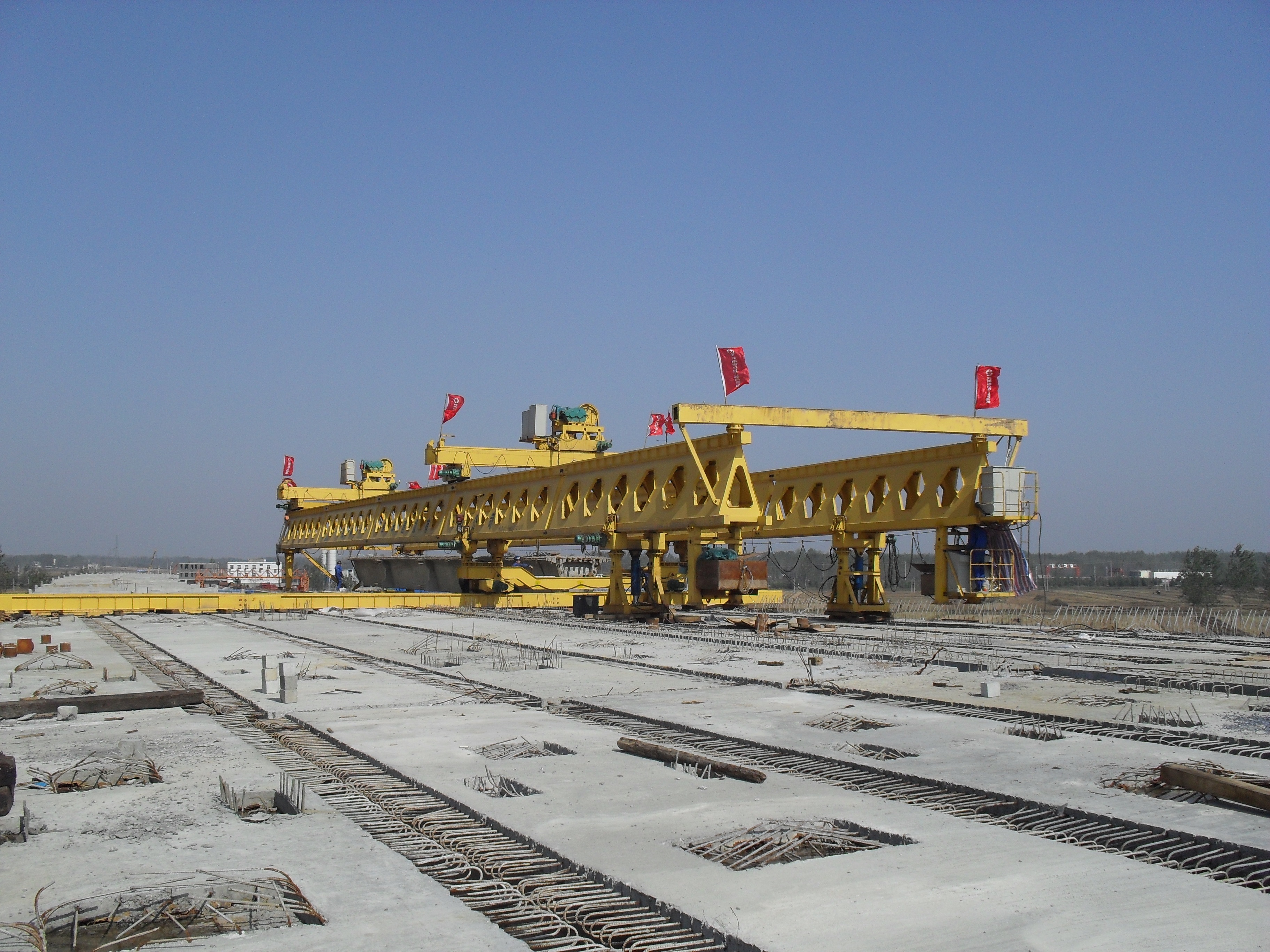 As for bridge girder launcher, familiar safety device include protective barrier, overhead hoist traveling limit device, height limit device, lifting capacity display, anti-wind device, emergency power off, protective cover for naked dynamo, lightning rod, anemograph, buzzer for sound-light alarm, and etc. There is anti-interference shielded wire for control circuit.

Necessary electrical safety device:
Electric leakage protection device for main power switch, jerk button and caution light for traveling, Max and min lifting stroke limit, traveling stroke limit, load-limiter, caliper disc brake for winch, anti-overspeed device, anemometer, parking lock device for lifting trolley.

Protective device for electrical system: overload+over current+short circuit protection device, monitoring indicator light and interlocking device, over and under voltage protection device, interlocking device for mechanical and electrical mechanism.

In addition, segment lifter or bridge girder launcher should be designed with all kinds of auxiliary safety devices, such as ladder stand, railing, walkway and etc, which is convenient for construction and repair and it can also ensure safe operation.

The last but not least, ZZHZ will provide detailed safety monitoring system configuration plan. You will find my introduction on it in my next article.
ZZHZ Related Products:
Gantry Crane, Overhead Crane, Bridge Girder Launcher, Girder Transporter, Concrete Batching Plant, Concrete Mixer and etc.

See more, please visit our website: zzhz.com
Email: zzhz114@gmail.com Tel: 86-371-68000000