China section in the east line of Pan-Asian railway is estimated to open to traffic within 2015
It is reported that Baofeng tunnel in Kunyang-Yuxi railway capacity expansion and modification project, as the common part for international railway between China and Laos, China and Vietnam, will be open after finishing the remained 58m within 2015, which marks the ending of China section, East Line of Pan-Asian railway. And it is estimated that the domestic section will be open to traffic this year.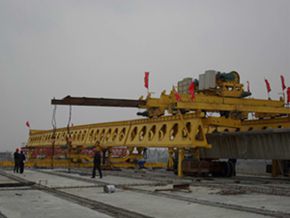 The East Line of Pan-Asian Railway in China includes Kunming-Yuxi railway, Yuxi-Mengzi railway and Mengzi-Hekou railway. Therein, Yuxi-Mengzi railway had finished to open to traffic in February, 2013, Mengzi-Hekou railway is estimated to open to traffic by the end of the year.
According to reports, the modified railway will be designed with speed 200km/h as I grade double lines electrified railway, which not only provides convenience for international transportation, but also establish a new railway tourism route from Kunming to Hekou.