The Reasons of the Overturn of the Gantry Crane
The Reasons of the Overturn of the Gantry Crane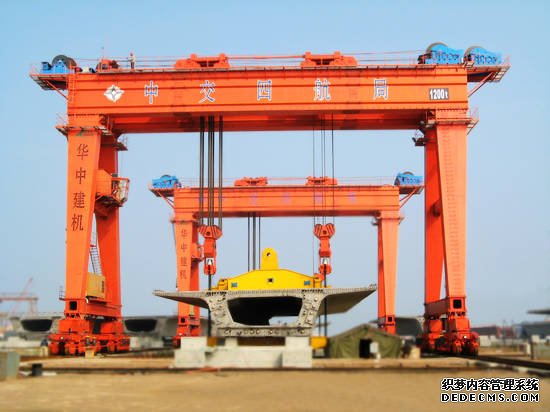 The gantry crane derives from the bridge crane, mainly used for the loading and unloading in the ports. Its mental structure looks like the frame of a door. There are two triggers under the main bearing beams, and the triggers can directly walk on the rails with the overhanging cantilever beam on the both ends of the main beams. The gantry crane features the high availability of fields, large scale of operation as well as wide application, widely used in the ports. Zhengzhou Huazhong Construction Co., Ltd is the professional corporation producing gantry crane with high safety of the performance, receiving good reputations from the customers.
The gantry crane is an kind of the large construction machinery. Therefore, only a small mistake can cause an accident. The following are the analysis of the reasons of the overturn of the gantry crane:

1.Subjective reasons
1)The management of the gantry crane is lacking and there is no professional staff commanding the operations relating to the lifting on the field.
2)The operators are lacking in experiences and fail to carefully check and estimate the objects to be lifted.
3)The operators do not comply with the requirements of safe lifting of the crane.
1)Due to the sudden attack of the heavy wind, the constructing side fails to pay attention to the emergency report. The gantry are blocked off the rail and overturned.
2) The constructing side fails to explain the details of the objects to be lifted to the operators.
There is no protective devices on the gantry crane.