What're the technical requirements of small type gantry crane?
1、after the installation of gantry crane structure is finished, the diagonal error of gantry's four pivot points should ≤5mm.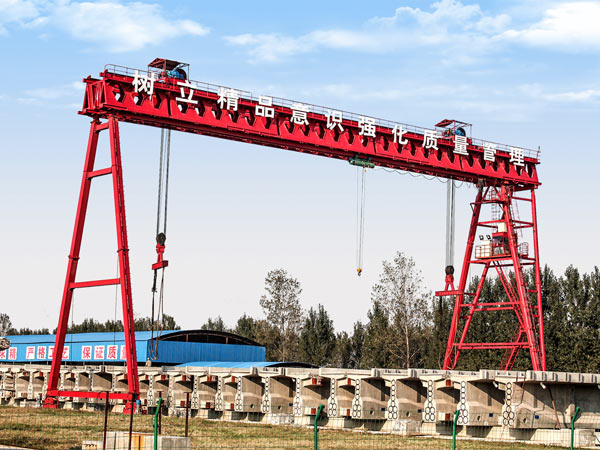 2、after the installation of legs ,the limit deviation on the span's direction≤%p8mm,and two sides span's relative difference≤8mm。
3、the connection between steel tube and flange must be melted completely, and the level of weld seam is 1 grade.
4、the legs' junction should be reinforced, and the level of butt weld is 1 grade, and 100% ultrasonic inspection should be done according to JB/T4730-2005,and 1grade is qualified;the level of the weld seam between leg tube and upper and lower butt weld and hinged bearing are 2 grade, and about appearance, according to GB50205, the 2 grade is qualified.
5、the irregular size should follow the lofting on the site.
6、after finish the installation, the error of diagonal centerline≤3mm;
7、lofting making。